YouTube Channel Growth Certified and Video Strategist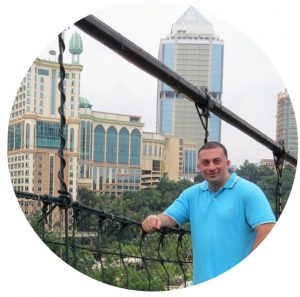 With more than 8 years of video creation and viewer acquisition in ranging B2B & B2C industries, I'm one of the few YouTube Consultants that is a dedicated YouTube creator myself. I earned YouTube's Silver Play Button Award and this means that I have generated over 100K subscribers on YouTube.

I'm a fitness YouTuber and I create a weekly YouTube video on my famous fitness channel, NoSteroids.

I was featured on Vidsaga, the video production company, discussing how I became a video marketing strategist. You can check it out here:
YouTube Video Marketing Strategist

I was selected to be one of the "Top 25 Video Marketing Disruptors for the year 2019" and for the year 2020 as well.

My YouTube channel YT Expert (YouTube Expert) was selected by Feedspot as one of the Top 20 Marketing YouTube Channels.
Here's how can I help you. I will help measure your company's video performance and find untapped opportunities for your YouTube growth to get more views, more engagement and ultimately, more conversions.
WHAT OTHERS SAY: "Mo is a savvy social media marketer and YouTube marketing consultant that formulates successful strategies that bring results. He is eager to work and get the job done. A very dedicated, responsive and fair collaborator." – Tez (Vi Truong), Award-winning director and writer.
"Mohamed is a pro at YouTube. He knows everything that you need in order to grow your YouTube following and optimization. I would highly suggest Mohamed to anyone who's looking to grow their YouTube" – Kaivan Dave, Creator of Staying Uncomfortable.
"Mohamed is the great person to work with! He evaluated my YouTube channel very professionally and fast. He gave me the very thorough marketing strategy that I can now implement and grow the channel faster." – Alex Andriyanov, YouTuber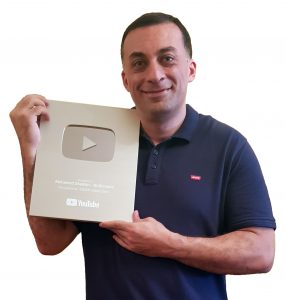 It doesn't matter where you currently are in your business, every business owner needs video.
YouTube is the 2nd BIGGEST search engine in the world and online consumers watch over 4 Billion Hours of YouTube videos monthly.

Let's get your views up!
Are you interested? Stop searching for YouTube managers for hire!

Book a FREE 15-minute session with me, today!

CERTIFICATIONS